LARGE ITEMS THAT MAY BE DISCARDED FROM A COLLEGE OR UNIVERSITY LAB
Microscopes
Vacuum pump and bell jar
Document camera

CLASSROOM ACTIVITY / LAB SUPPLIES (** denotes more immediate need)
**Large nets for water testing
**rolls of masking tape
**black construction paper
**white chalk
** corrugated cardboard (thick enough for push pins to go in without going through)
**10 Gold pans for Eighth Grade field trip in late Sept (contact me for catalog info)
​hot wheels tracks
AA batteries
AAA bateries
hot glue gun - glue sticks
rolls of scotch tape for dispensers
rubber bands
regular glue sticks
Elmers glue plastic bottles
Metal rulers (metric)
Plastic template sheets (for tracing circles, polygons, etc)
Narrow boxes with dividers or compartments for handheld-sized or smaller rock and mineral specimens

A TRUCK WITH AN OPEN BED AND WILLINGNESS TO DRIVE TO THE COAST
The Aurora Phosphate Mine in eastern North Carolina will donate "fossil dirt," which contains sharks teeth amongst other Cenozoic-aged relics. Let me know if you have a truck with an open bed and would be willing to travel with me to Aurora, NC if I can arrange this.



Powered by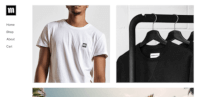 Create your own unique website with customizable templates.